Used Equipment Classifieds
---
---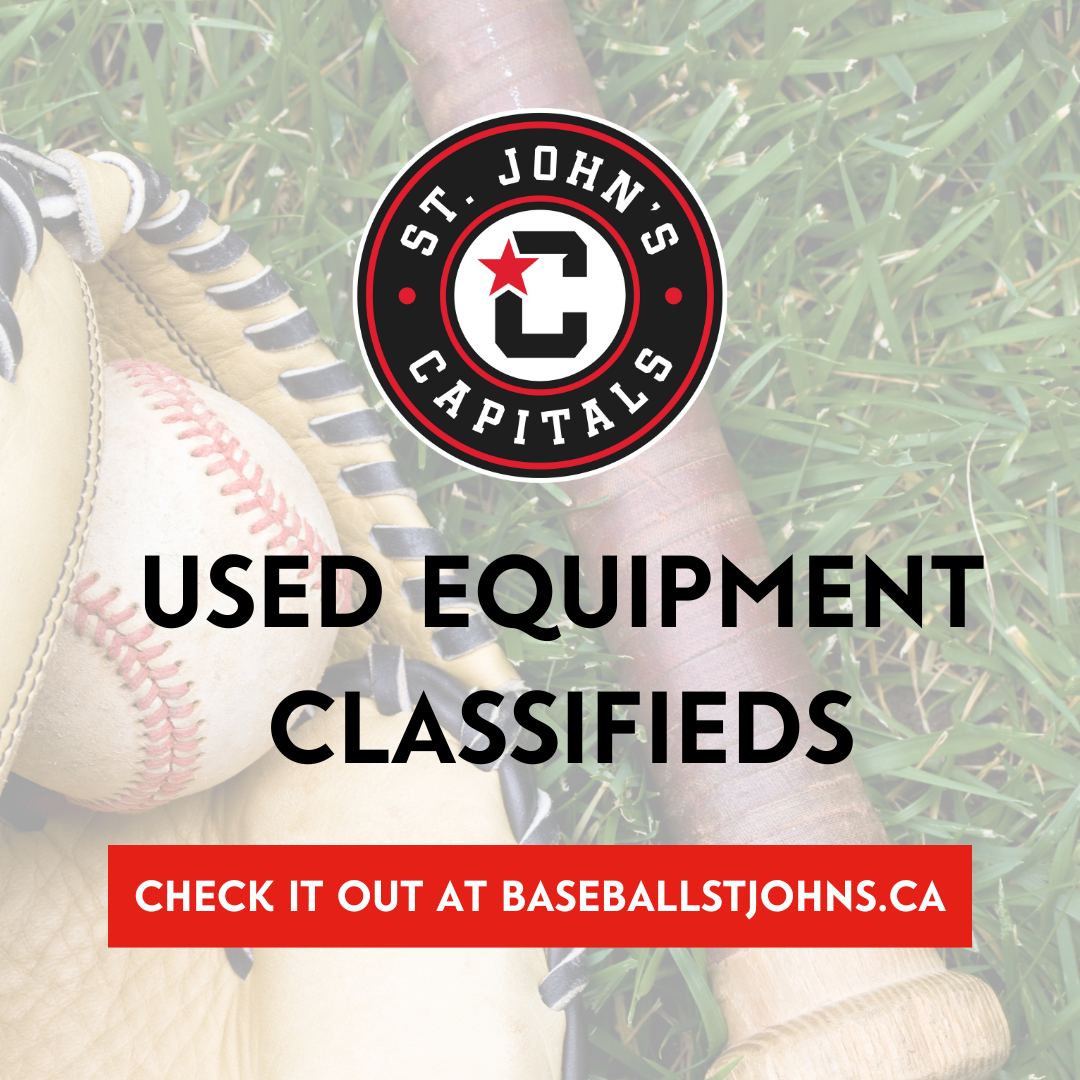 ---
SJMBA always strives to keep minor baseball inclusive and accessible! As equipment costs have skyrocketed over the past few years, we wanted to give our membership a way to reuse or donate their lightly used gear. For 2023, we are introducing the "Used Equipment Classifieds" section of our website. Members will be able to list their items at a reduced cost or for free for other members to avail of.
Rules of the Classifieds Section
Ads must be relevant to St. John's Minor Baseball and appropriate for viewing by all ages
Equipment must be in useable and safe condition.
All ads go to moderation before being posted on the website (this is a website feature that we cannot bypass). If your ad has not been approved within 24 hours, email kristyn@sjmba.ca
Sellers are advised to include a phone number or email in the item description in case of issues with the Contact function.
Ads are automatically listed for one month and will be deleted on the expiry date. Please remember to delete your ad after a sale.
Any issues with Sellers and Buyers need to be between these parties. Please do not involve SJMBA.